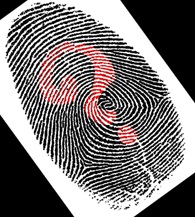 Join the Mystery Book Club on Tuesday August 3, 2021. We will be discussing Buried in a Bog by Sheila Connolly. This is the first in the County Cork Mysteries which, as the series title suggests, takes place in a small village in County Cork, Ireland.
The book description from the author's website is, "Honoring the wish of her late grandmother, Maura Donovan visits the small Irish village where Gran was born—never expecting to get bogged down in a murder mystery. Nor had she planned to take a job in one of the local pubs, but she finds herself excited to get to know the people who knew her Gran. In the pub, she's swamped with drink orders as everyone in town gathers to talk about the recent discovery of an almost 100-year-old body in a nearby bog. When Maura realizes she may know something about the dead man—and that the body is connected to another, more recent, death—she fears she's about to become mired in a homicide investigation. Maura has a sinking feeling she may really be getting in over her head..."
We will be meeting at 6:30 pm using the Zoom app. For more information, and the link, call Sara at the Reference Desk, 353-5600. Ext. 809.
Date
Tue, Aug 3 2021, 6:30pm - 7:30pm