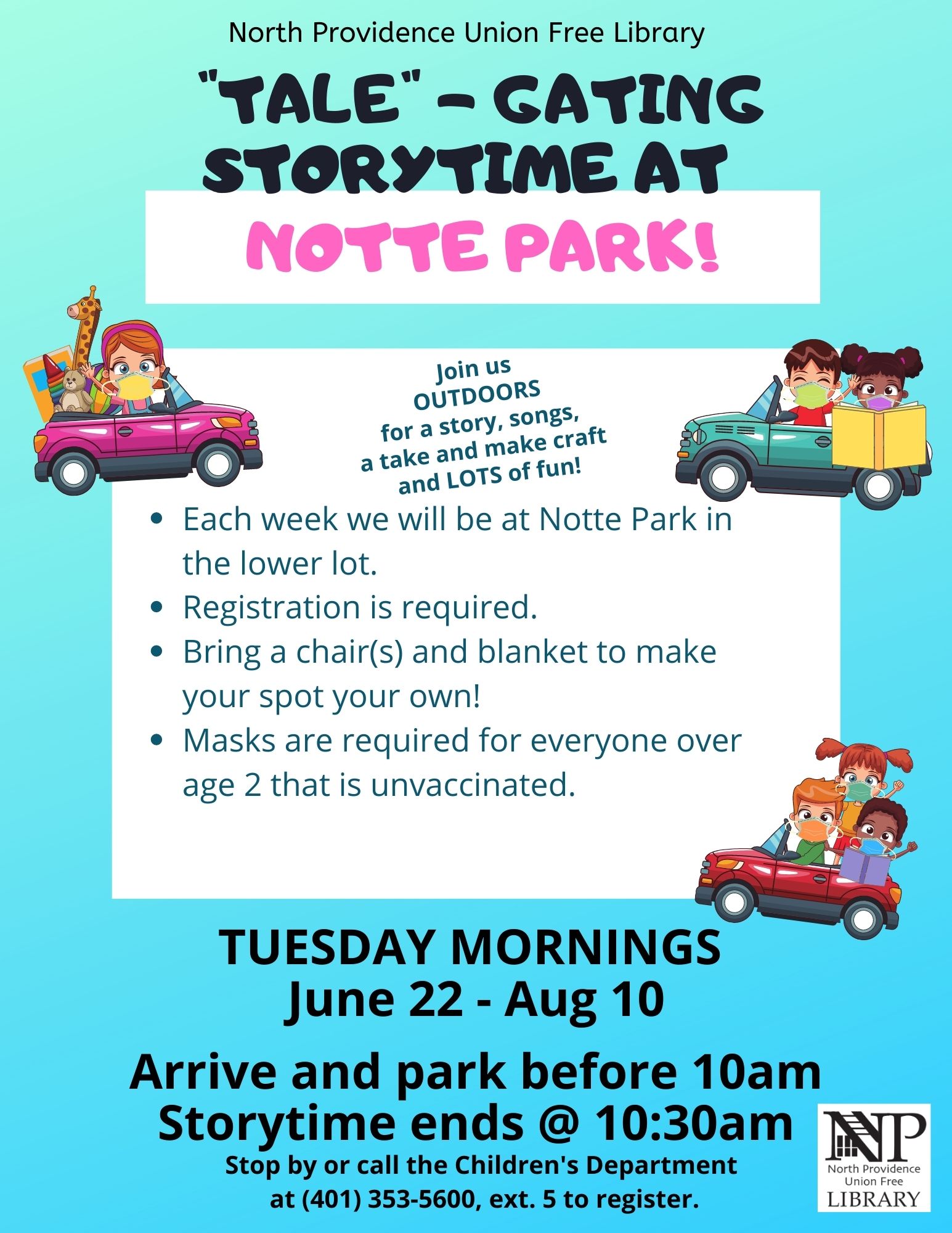 We will meet on Tuesday mornings from 10-10:30 in the lower parking lot at Governor Notte Park. Our summer session begins Tuesday, June 22nd and will meet for 8 weeks ending on Tuesday, August 10th. Please arrive a little before 10 to get a parking spot and so children can roam freely once the cars are all parked.
Bring a chair(s) and blanket to make your spot your own!
Registration is required. Please stop by the Children's desk or call 401-353-5600, ext. 5 to sign up.
Date
Tue, Jun 22 2021, 10:00am - 10:30am
Tue, Jun 29 2021, 10:00am - 10:30am
Tue, Jul 6 2021, 10:00am - 10:30am
Tue, Jul 13 2021, 10:00am - 10:30am
Tue, Jul 20 2021, 10:00am - 10:30am
Tue, Jul 27 2021, 10:00am - 10:30am
Tue, Aug 3 2021, 10:00am - 10:30am
Tue, Aug 10 2021, 10:00am - 10:30am