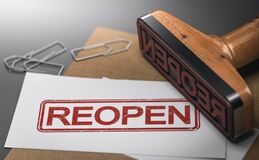 In accordance with Reopening RI, there are now updated services at the library.
 Children under 2-12 years old must wear masks while in the library in accordance with Executive Order 21-87.
The library has added seating downstairs and upstairs, as well as more computers on the second floor.
There are no longer browsing limits.
Reservations are no longer needed for computers or computer work stations.
The Magazine Lounge is now open downstairs.
Our Zoom Room upstairs is now open and can be reserved by calling the Reference Department at 401-353-5600 ext 3.
The Community Room and Conference Room downstairs are available for booking by appointment. Please call the Circulation Department at 401-353-5600 ext 2 for more information.
The Children's Department is fully open and children's computers are now available.